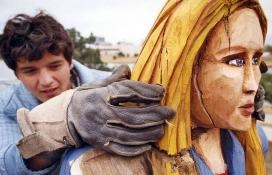 Kansas.com-Wichita Eagle. Gino's Work through the years photo essay.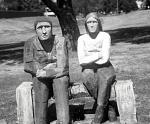 Gino on Smithsonian site.
Smithsonian Art Inventories Catalog.

Homestead Magazine, the publication of John Deere, interviewed Gino and produced a video.

Hatteberg's People: Gino Salerno - KAKE TV August 5, 2002--Remember all those wooden statues that artist Gino Salerno made that used to be all over town in public parks? We don't see that many anymore and I wondered what the artist is up to now.

ART BY: Gino Salerno: Amazing art sculptures . Local artist Gino Salerno has created imaginative works of folk art from the stumps of dead trees located in public areas throughout the city.

Gino Salerno Among Award Recipients
Newman University Honors Alumni --Beata Netemeyer Alumni Award 2008


Marion Country Record: City to Replace Woody. Article

Garnett KS, Walking Tour. Article.

RoadAmerica.com Wichita, KS Tree Trunk People. Article

Detour Art. Outsider Art. Article about Gino. Scroll down to his name.

Janson Media and Rare Visions and Roadside Revelations

Spotlight on Wichita. Wichita Guide Book.

ALUMNI LUNCHEON FRIDAY FEATURES SALERNO Newman Up to the Minute
The Newman University Alumni Association is hosting a luncheon from 11:30 a.m. - 1 p.m. on Friday, Dec. 14, 2007. Gino recognized for helping out in Haiti.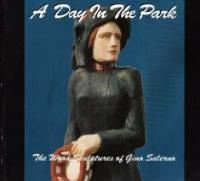 Gino's Book A Day in the Park shows many of the sculptures featured in the sculpture page of the website. Probably a few more, too. Check Amazon.com or our purchase page.

Also at Best Discount Finders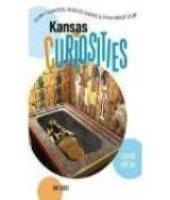 Gino Featured in the book Kansas Curiosities


Marsha Salerno's Poetry

Interfaith Ministries Website. Gino has traveled to Haiti on medical missions with this organization.

Deborah Lee Images The fine art and photography of Deborah Walker.

Trevor Stewart. Musician. MYSPACE

Truth in Advertising - Chris Gulick film by Gino Salerno music by Mark Walker

Chris Gulick's Art Review Web Page

Steve Murillo. Artist.

Terry Corbett. Art Featured.

Greg Johnson. Metal Sculptor. Wichita Sculptors Guild. Art Featured in Gallery.

Phil Epp. Painter. Website. Art Featured

Mark Walker. Multi Media Artist. Art Review Web Page

Laurie Roush and Larry Hucke are an acoustic music duo. Web Site

Susan Browne. Art Featured.

Art in Wichita. Website.

Cesar Salerno. Website for Company. Marine Consultants.

Peter Salmeron. Website for Company Complete Landscaping Systems

Kim Hoffman's Photography. Red Cow Photo Website.

The Nepal Guesthouse. Website.

Billie Preston. Singer. MYSPACE