Contact Gino about commissions.

Click on the thumbnail to see the film/item. If you have trouble viewing the video, click HD (turns high def off) in the lower right corner of the video screen.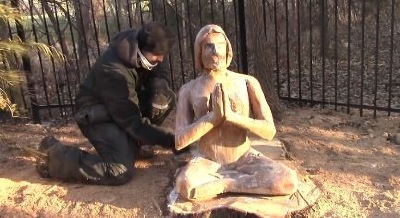 Wood Sculpture of the Yoga Lotus Position.

Yoga Pose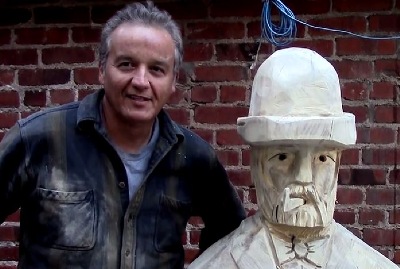 Leprechaun
Leprechaun Sculpture at The Shamrock in Wichita Kansas.
Sculpture by Gino Salerno with assistance from Elvin and Marco Salerno.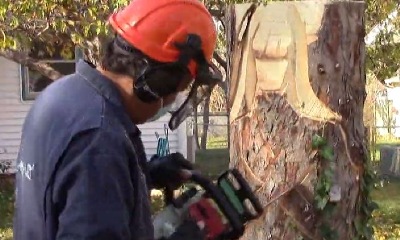 Gino at Work--on wood sculpture.
Video footage and music by Mark Walker.
Sculpture and video editing by Gino Salerno.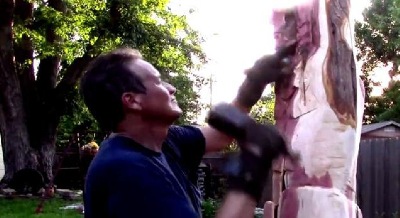 Native American Holding the World Gino Salerno sculpture Vimeo video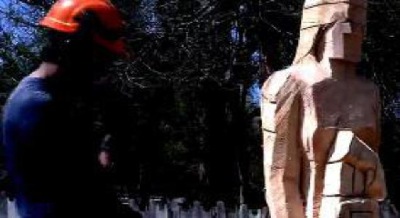 Lady Justice Sculpture Gino Salerno sculpture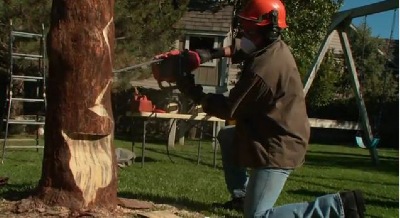 Homestead Magazine, the John Deere publication, interviewed Gino and produced this video interview. It's pretty good!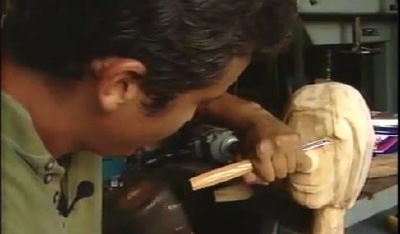 Rare Visions and Roadside Revelations. PBS series explores art in the mid-west. They came to Wichita to interview Gino (probably summer '97).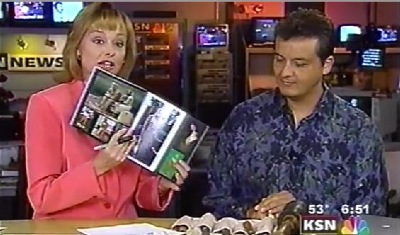 Gino was interviewed by KSN--mid 90s.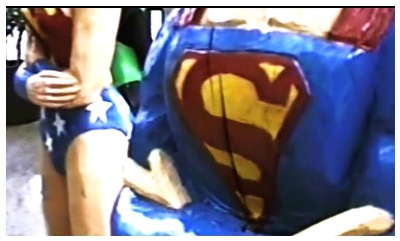 Super Heroes made by Gino. Vimeo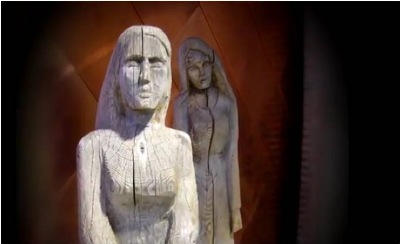 Maiden Sculptures. YouTube. Vimeo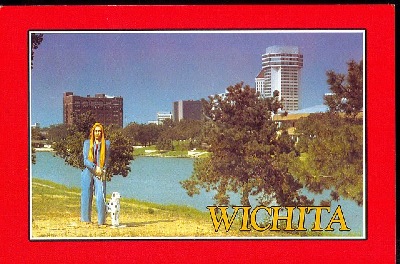 Postcards of Gino's work.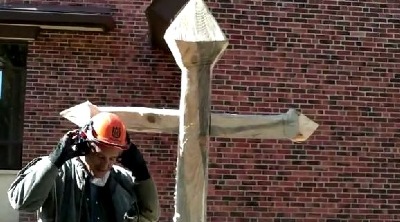 Two Crosses. Gino makes a cross for the Trinity Lutheran Church, Wichita, Kansas.
YouTube.
Vimeo.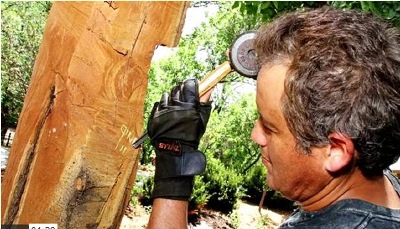 Gino Salerno Wood Sculpture. A project at Wichita Botanical Gardens turns into a photographic Essay by Deborah Walker.
Check Deborah's photography at:
deborahleeimages.com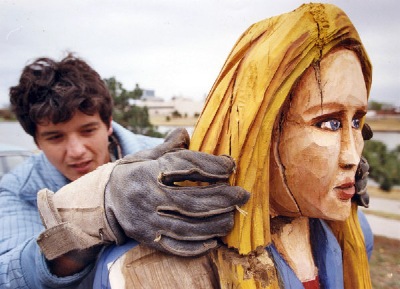 Wichita Eagle Article. Link.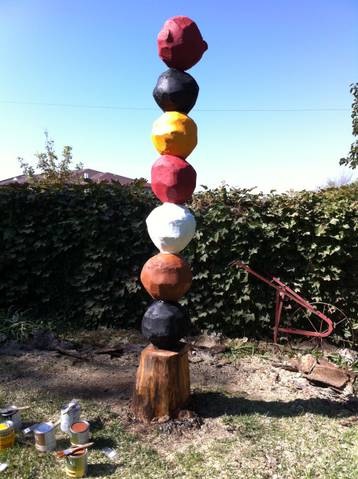 Oct 20, 2011. Private Commission Sculpture.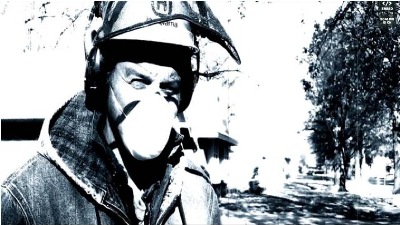 Saxophone Player Sculpture. Honey locust tree....needed some remodeling. A life-size sculpture in three fast minutes.Carl Williams the owner, is one of the best saxophone players in town. He also plays the musicin the background, took the pictures and filmed parts of the video.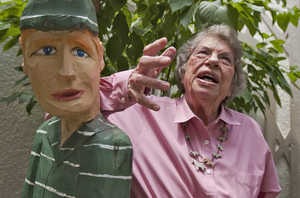 Golf Statue Returned to Owner. Wichita Eagle. Read Article.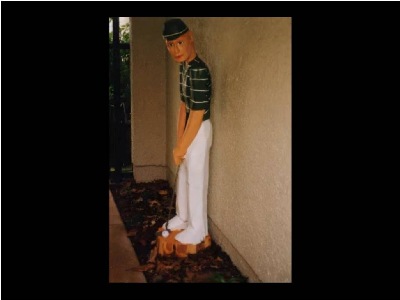 July 2, 2010. Woman Laments Theft of Sculpture. Wichita Eagle. Read Entire Article!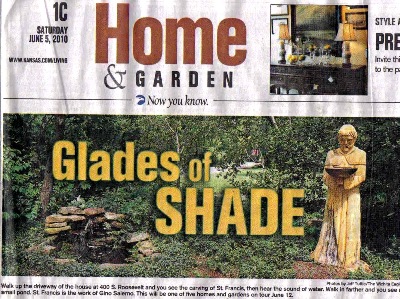 June 5, 2010 Wichita Eagle. READ ENTIRE ARTICLE!

Gino at Work - Video Link

Sculptures of Characters and Heroes - Video Link

Animal Sculptures - Video Link

Sculptures of Circus - Video Link

Sculptures of Ladies - Video Link

Sculptures of Men - Video Link

Sculptures of Kids and Families - Video Link

School Related Sculptures - Video Link

Sculptures of People in Uniform - Video Link

Religious Sculptures - Video Link

Masks, Totems, Models,& Miscellaneous - Video Link